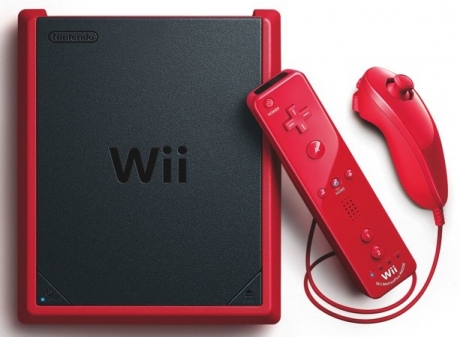 The Wii Mini was a more fundamental redesign of the Wii than the Wii Family Edition. The new-look console was released first in Canada in December 2012.
The Wii Mini is styled in matte black with a red border, and includes a red Wii Remote Plus and Nunchuk with no included pack-in game.
The Wii Mini is smaller than the original Wii, lacks GameCube compatibility, online gaming features, an SD card slot and Wi-Fi support.
It also only supports Composite video output using the included cable, and does not support S-Video or Component video cables despite using the same AV port as the original Wii, and only has one USB port as opposed to the two on the original Wii.