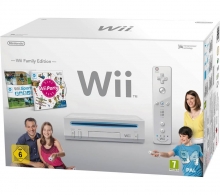 The Wii Family Edition was the first redesign the Wii received.
Although the console itself has the same dimensions as the original model, it's designed to sit horizontally and is not compatible with Nintendo GameCube games or accessories.
It was announced on August 17, 2011 and released in Europe and North America in October 2011.
The Wii Family Edition was made available in Europe, bundled with a Wii Remote Plus, Wii Party and Wii Sports. A blue Wii Family Edition was launched to coincide with the release of Mario & Sonic at the London 2012 Olympic Games on November 18, 2011, and a black Wii Family Edition (bundled with New Super Mario Bros. Wii and the official soundtrack CD of Super Mario Galaxy) was released on October 23, 2011.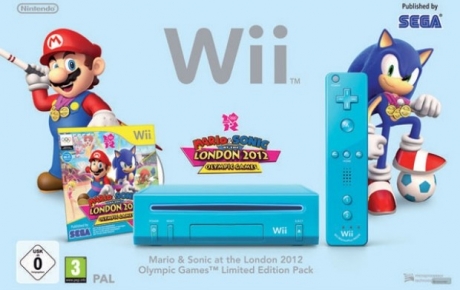 In late 2012 Nintendo released a new version of the North America black edition, including Wii Sports and Wii Sports Resort games on a single disc instead of the New Super Mario Bros. Wii game and the Super Mario Galaxy soundtrack.