These pages will detail any special editions that get announced for Call of Duty: Ghosts, as well as confirmed pre-order bonuses.
Pre-order Bonuses
Free Fall Multiplayer Map
Free Fall drops players into a shattered skyscraper on the brink of collapse. Staircases climb into the night's sky, elevator shafts run along the ground, and what were once windows now form a glass floor that's set hundreds of feet above the city streets.
The ruined skyscraper will actually continue to fall throughout the match, in what are being called 'dynamic multiplayer events' - a new feature for Ghosts. Each drop causes further destruction, disrupting sightlines and creating new paths and chokepoints over time.
Black Ops II Weapon Skin
A Call of Duty: Ghosts-themed weapon camo for Black Ops II.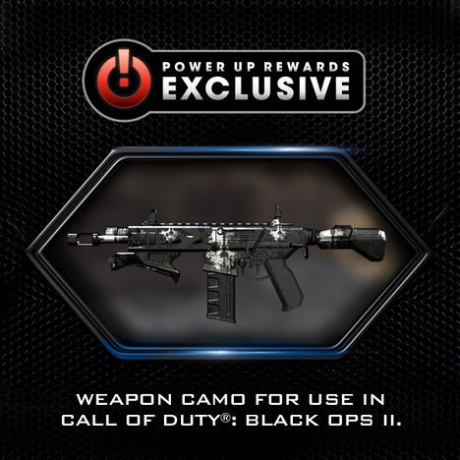 Ghosts Double-Sided Poster
A Gamestop-exclusive double-sided Call of Duty: Ghosts poster.