Note that any hacks that redirect you to another site or a direct download may be potentially harmful to your computer and is not our responsibility.
If you do notice a harmful program, please contact Gamewise directly.
POSTING HACKS IS FIRST COME FIRST SERVE. LIMITED ONE PER OWNER. If you are caught posting the same hack from multiple sites you will be banned and your hacks removed.
Unlimited Money & Clusters
Want unlimited Money, Clusters and more, check out the following hack here.
Infinite Money, Health, XP and More
For infinite Money, Health, Ammo, XP, Powers, Clusters, reset notoriety and more, download the g4mehacks here.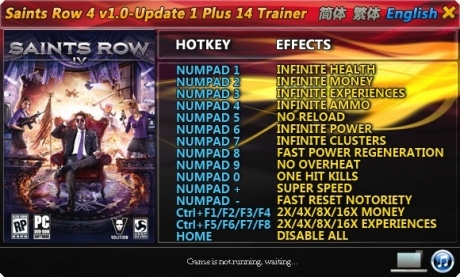 Money, XP, Health & Clusters
Increase any stat you want, fast and easy, with the following hack for Xbox360 and other platforms. Get more information and a download from thepirategames here.