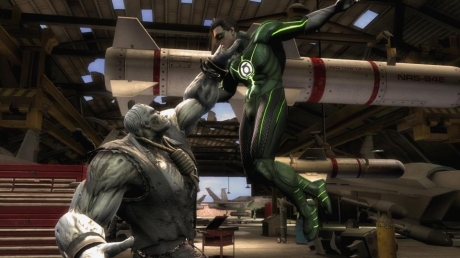 Ferris Airfield is the base of operations for Ferris Aircraft Inc., the world's leading aviation company. The arena is most associated with Hal Jordan (better known as Green Lantern). The Arena has no Transitions but several Environmental Hazards.
Environmental Hazards
Location
Item
Gadget
Power
Hangar
Engine
Swing Throw
Swing Move
Hangar
Toolbox
Slide*
Slide*
Hangar
Missile
Bomb*
Throw*
Hangar
Propane Tanks
Smash*
Smash*
Hangar
Missile Rack
Shoot**
Throw**

*Item is destroyed when used.

**Item is destroyed but respawns.