Black Flag follows the story of Edward Kenway, father and grandfather of Haytham Kenway and Connor Kenway respectively, and is set during the 'Golden Age of Piracy' of the early 18th century.
The game's storyline commences in 1715 - a time when pirates managed to establish their own republic in the Caribbean and preyed on the seas, plundering vast fortunes and threatening the ruling powers of Europe.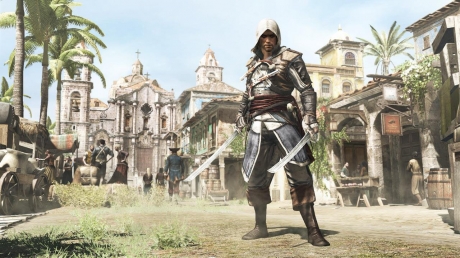 Edward himself cultivates the reputation of a selfish, fearsome pirate. He is a young, cocky, and fearsome captain, with a strong disdain for authority. When he is found and recruited by the Assassin's Order, Edward must balance his mercenary lifestyle with the Order's selflessness to survive.