In Starcraft II: Wings of Liberty, you must help Jim Raynor start a revolution and stop the main antagonist, Arcturus Mengsk, from spreading his domination across the Koprulu Sector.
Missions
Wings of Liberty's campaign includes 20 missions for StarCraft II covering the Terran story. Every mission has a unique gameplay starting from simple ones like "gather resources, build army, attack or defend" to complex missions like "survive during night, attack during day" or using a huge laser drill to cut through an ancient temple gate.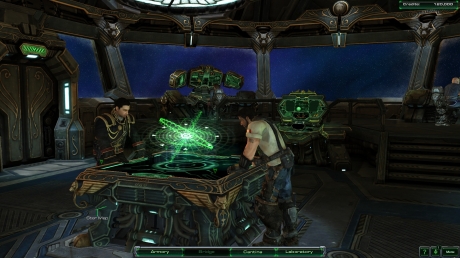 Developing Through the Campaign
Players can upgrade their Terran arsenal with glorious firepower, campaign-only units improvements, mercenaries and unique technology based on collected Zerg and Protoss research points.
Earning Research Points

Every mission has unique bonus objectives which, if completed, reward you with Research Points. You can use these research points to upgrade your arsenal in a unique way, having to decide between one of the two options always coming available.
Upgrading your Arsenal
After every mission you complete (and sometimes completing bonus objectives) you earn Credits. This is the main currency in the WoL campaign and can be used to upgrade your units or hire mercenaries.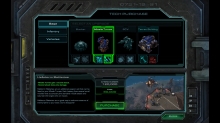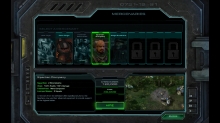 Upgraded units are drastically improved with important upgrades available on every mission following the moment of upgrading. Mercenaries are improved versions of the basic units with much greater damage, health and armor. Once hired, they can be "called down" / summoned during every campaign mission but for a price in Minerals and Gas. They appear instantly at the Mercenary Compound (a building available only during the campaign).
Bonus Minigame
Wings of Liberty features an arcade oldschool game inside the Campaign's starship. You can play the Lost Viking by accessing the console in the Cantina room.