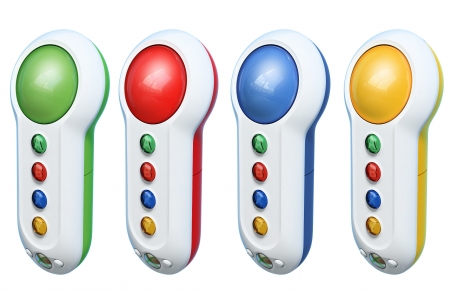 The games Scene It? Lights, Camera, Action and Scene It? Box Office Smash come bundled with four special wireless controllers called Big Button Pads, which resemble game show buzzers. The Big Button Pads use an external IR receiver which connects to the Xbox 360 via USB.
Each controller has one large "buzzer" button at the top and four smaller buttons for answering multiple-choice questions. The large buzzer button also functions as a four-way directional pad, which helps to navigate the Xbox 360 dashboard menu. T
Games that support the Big Button Pad include:
Scene It? Lights, Camera, Action
Scene It? Bright Lights! Big Screen!