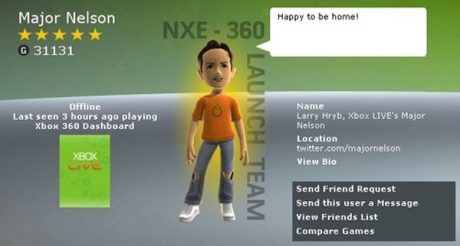 A Gamertag is the universal name for a player's username on Microsoft's Xbox Live. The system supports 8 Xbox Live-enabled profiles per memory unit and 32 profiles on the hard drive.
A player's Gamertag account status can be checked using a variety of online tools,and a number of community websites have been set up that revolve around this feature.
Gamertags can be used in a variety of places, including the original Xbox, the Xbox 360, Games for Windows Live, Zune, and XNA Creators Club.
Gamertags also contain avatar images (or gamer pictures), often associated with certain games or game characters. Personal pictures (which are only shown when friends view a profile) can be taken with an Xbox Live vision camera. It is also possible to take pictures of avatars.