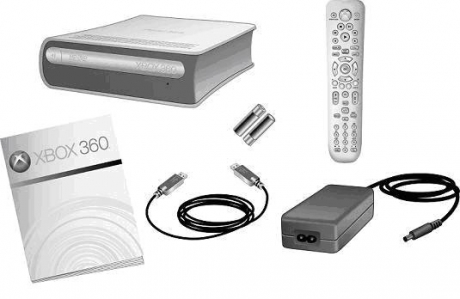 The Xbox 360 HD DVD Player is a discontinued accessory which allows playback of HD DVDs.
It was announced by Bill Gates during his 2006 keynote speech at CES, first officially presented at E3 2006, and launched on November 7, 2006.
The HD DVD player also features two extra USB ports on the rear, a Universal Media Remote, as well as a clip for attaching the wireless network adapter. The drive cannot be used to play Xbox or Xbox 360 game titles, and all Xbox 360 games continued to use DVD-9 media.