Over the course of its life, Xbox 360 has been subject to a number of technical problems and failures that can render it unusable. However, dince the release of the Xbox 360 S failure rates have notably declined.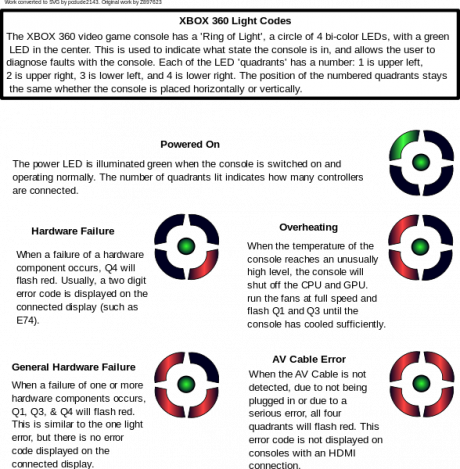 Many, though not all, of these issues can be identified by a series of glowing red lights flashing on the face of the console (the so-called "Red Ring of Death" or the "RRoD"). Most of these failures were the result of the use of the wrong type of lead-free solder.
The follow pages contain details of the most common technical problems associated with the Xbox 360.