Over the years Microsoft has progressed through three major styles for the Xbox 360 dashboard. These are the Blades, New Xbox Experience, and Modern UI (Formerly called Metro UI).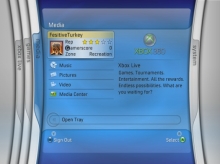 The blades were a heavily text based menu-system, which had users flipping through a number of individual "blades" to access content on their Xbox 360.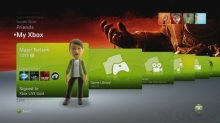 The blades were replaced in 2008 by the New Xbox Experience, which introduced a flippable, tile-like menu system, along with a competitor to Nintendo's Miis called Avatars. Microsoft continues to use Avatars to this day.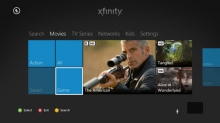 In November 2011, around a year the launch of Kinect, Microsoft launched a new interface based around their Metro design language that Microsoft was using in Windows 8. A threat of lawsuit later caused them to change the name of it to "Modern UI." This update switched the UI into a series of tiles, and added Kinect voice commands for navigating the dashboard.