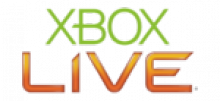 When the Xbox 360 was released, Microsoft's online gaming service Xbox Live was shut down for 24 hours and underwent a major upgrade, adding a basic non-subscription service called Xbox Live Silver (later renamed Xbox Live Free) to its already established premium subscription-based service (which was renamed Gold).
Xbox Live Free is included with all SKUs of the console. It allows users to create a user profile, join on message boards, and access Microsoft's Xbox Live Arcade and Marketplace and talk to other members. A Live Free account does not support multiplayer gaming. Xbox Live Gold includes the same features as Free and includes integrated online game playing capabilities outside of third-party subscriptions, as well as a number of other multimedia functions and services.
The following pages contain details of various key features and services offered on Xbox Live.