Early Xbox 360 prototype designs.
The Xbox 360, called Xbox Next during development and also known as Xenon, Xbox 2, Xbox FS and NextBox, was first conceived in February 2003, headed by Microsoft's Vice President J Allard.
Microsoft signed on ATI for the production of the graphics card and IBM for the CPU.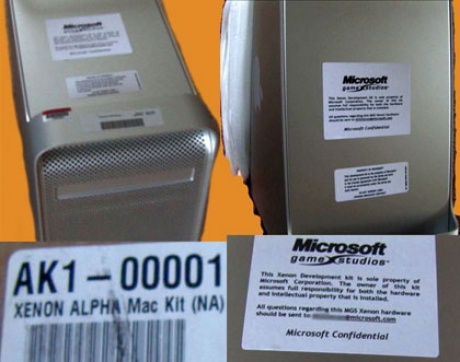 Xbox 360 Alpha development kit.
The Xbox 360 was first officially unveiled on MTV on May 12, 2005, with detailed launch and game information being divulged later that month at the Electronic Entertainment Expo (E3).