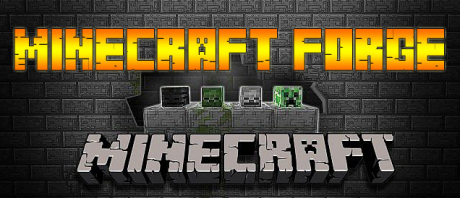 Minecraft Forge for Minecraft 1.8.9 / 1.8.8 / 1.7.10 / 1.7.4 / 1.7.2 / 1.6.4 / 1.5.2 is an API providing extra modding capabilities. These capabilities have been added to provide support for the different mods using the Forge. Note that certain mod may include Minecraft Forge in their download code. In this case you don't have to download forge, but it's no harm to add it on top of the existing installation
Video Installation:
Installation:
Open your Minecraft launcher.
Open the "Options" menu near the "login" button
Use the link in the Options menu to open the .minecraft directory
Navigate to the bin folder.
Open minecraft.jar and the Forge version you downloaded with appropriate archive software. (i.e WinRAR, 7-Zip)
Drag all contents from Forge into the minecraft.jar
Delete the META-INF folder from the minecraft.jar
Close both minecraft.jar and Forge download.
Go back to the .minecraft directory.
For Windows users, you just have to run install.cmd. If you're on linux, you need to copy files and apply patch manually for now, A install.sh for linux users too is on the way.