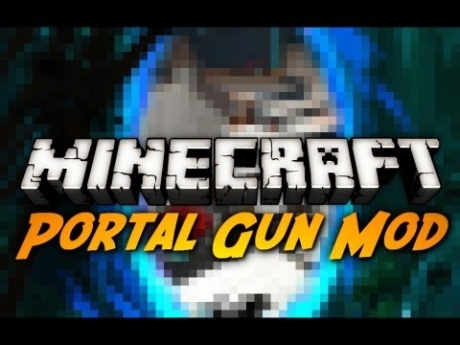 Portal Gun Mod for Minecraft 1.7.5/1.7.4/1.7.2/1.6.4/1.5.2 adds the portalgun, as well as several other portal-related aspects, to Minecraft!
Installation:
Client
1. Go to your minecraft folder. (If you don't know how to, look it up)
2. Place the zip file in the /mods/ folder and run the game.
3. If you want to change a setting (eg: a block id), go to /config/ and open "PortalGun.properties" with your favourite text editor.
Server
1. Drop the zip in the /mods/ folder of the server root folder.
Note:
The mod requires Minecraft Forge
The mod DOES NOT auto resolve ID issues like some other mods.
Do check the default properties file, enough comments have been added for your understanding.
The server only works on VANILLA server at the moment.