Sphax PureBDCraft is a comic book inspired texture pack with a bright and cheerful feel. The pack is available in a variety of resolutions and supports a number of popular Minecraft mods.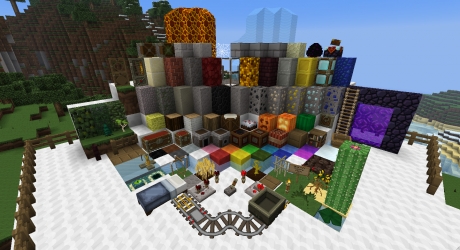 By downloading/using this texturepack, you agree&validate the associated license.
To use this texturepack, use a fresh version of Minecraft with MCPatcher or Optifine first!
Before reporting a problem or asking for support, read the entire post below and go to the FAQ!
Note: This pack is "vector based" and is available in all common resolutions from 16x16 to 512x512. However, the recommended resolution will still be 128x128.Use the resolution which fit the "performance" of your computer!