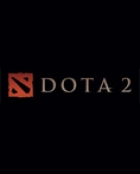 DotA 2 is an action strategy title for the PC and Mac. It is being developed by Valve Corporation, and is the stand-alone sequel to a popular mod created for WarCraft III, called Defence of the Ancients (DotA), which is itself loosely based on a custom map for the original StarCraft, called Aeon of Strife.
The game is being developed in collaboration with 'IceFrog' - the longest serving developer of the original mod - who has taken up the reigns as the project's lead designer. DotA 2 was formally announced on Game Informer's website on October 13, 2010, and has currently been released in Beta form.
DOTA 2 Brainwaves
8 days ago, 0 replies

19th October, 0 replies

Blizzard's upcoming multiplayer online battle arena (MOBA) title has undergone another name change. First...

2nd August, 0 replies

The International 2013, the third annual Dota 2 championship and the biggest tournament in eSports history...