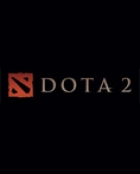 Dota 2 is an action strategy title for the PC and Mac. It is being developed by Valve Corporation, and is the stand-alone sequel to a popular mod created for WarCraft III, called Defence of the Ancients (Dota), which is itself loosely based on a custom map for the original StarCraft, called Aeon of Strife.
The game is being developed in collaboration with 'IceFrog' - the longest serving developer of the original mod - who has taken up the reins as the project's lead designer. Dota 2 was formally announced on Game Informer's website on October 13, 2010, was widely released in Beta form in late 2011, and was officially released on July 9, 2013 for Windows and July 18th for OS X and Linux.
DOTA 2 Brainwaves
5th June, 0 replies

Dota 2's upcoming The International 5 eSports competition today broke the record for the largest prize...

14th May, 2 replies

YouTube has released a top ten most popular games of all time in celebration of its tenth anniversary....

9th April, 2 replies

In the Philippines a bill has just passed the hearing committee stage that will effectively ban computer...