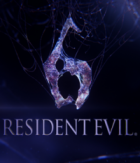 Resident Evil 6 is a "dramatic" horror third-person shooter developed and published by Capcom. The game was released on October 2, 2012 for PlayStation 3 and Xbox 360, it will also later be released for the PC.
Unlike previous games in the Resident Evil franchise, Resident Evil 6 allows players to select between three scenarios with connected storylines.
Resident Evil 6 Brainwaves
1st May, 1 replies

In my prior article, I discussed how the Resident Evil series has fallen into a rut. Simply put, Resident...

29th April, 0 replies

There's little doubt that the gaming landscape has changed in a major way since the 32-bit era. It...

24th October, 1 replies

Resident Evil: Revelations 2 hopes to repair the damage that Resident Evil 6 has done to the series,...
Share Resident Evil 6 with others