The followers of the Forest Hunters, led by Alvina, protect the Darkroot Forest from invaders and the grave of Artorias himself.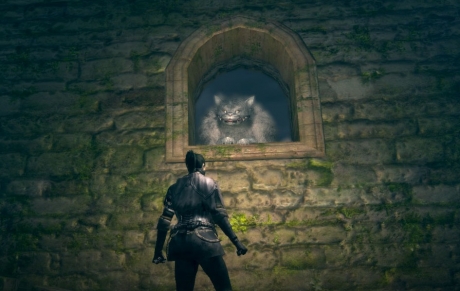 Joining
Talk to Alvina past the door that requires the Crest of Artorias and the Clan of Forest Protectors. When talking to Alvina select 'Yes' twice. Players receive the Cat Covenant Ring, which when equipped will draw its wearer to the world of any character that trespasses into the forest.
Covenant Effects
Players who join the Forest Hunters have the ability to invade the world of non-covenant members that appear in the area between Shiva of the East's boss area, the Crest of Artorias door, and the ladder to the Hydra. Killing the forest trespasser nets the player with one of the following:
Titanite Shard
Large Titanite Shard
Green Titanite Shard
Titanite Chunk
Blue Titanite Chunk
White Titanite Chunk
Rubbish
Pendant
Players also can gain access to Shiva of the East's shop in Blighttown. Note you have to talk to Shiva outside of the building with Alvina before he will appear in Blighttown.
Ranks
| Rank | Kills | Reward |
| --- | --- | --- |
| +0 | 0 | Cat Covenant Ring |
| +0 | 1 | Divine Blessing |
| +0 | 3 | Ring of Fog |
| +1 | 10 | - |
| +2 | 30 | - |
| +3 | 80 | - |
Betrayal Penalties
Betraying or leaving this covenant results in Alvina disappearing and Shiva of the East disappearing and/or becoming hostile.
Note that killing any of the Clan of Forest Protectors after joining counts as a betrayal. For this reason it is best to clear them out of the area before joining to avoid any issues after joining.