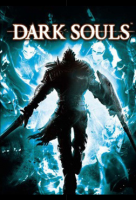 Dark Souls is an open world action role-playing game, developed by From Software for the PlayStation 3, Xbox 360 and Microsoft Windows. A spiritual successor to Demon's Souls, the game revolves around a dark-fantasy theme and sense of loss and caution. Like it's predecessor, Dark Souls is considered a challenging, yet rewarding, experience with players harshly punished for their mistakes.
The game takes place in the kingdom of Lordran, where the undead, known as Hollow, live on and are slowly driven mad. The player controls a Hollowed prisoner, escaping and making a pilgrimage of unknown reasons.
Dark Souls Brainwaves
25th November, 0 replies

Bandai Namco have announced that From Software's hit game Dark Souls II will be making its way to the...

11th July, 0 replies

UK retailer Tesco has listed Dark Souls 2 for next gen consoles. Officially, a next-gen version hasn't...

15th June, 0 replies

Anyone who's played a recent RPG by From Software and loved it should know why Bloodborne has so many...
Share Dark Souls with others