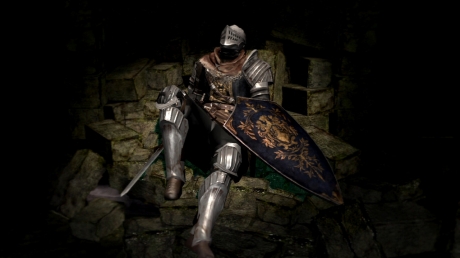 Locations:
Undead Asylum - Behind the wall broken with the trap boulder.
Undead Asylum (Revisited) - In the hallway outside where you met him before.
Drops:
Non-Hollow - 100 Souls, Estus Flask, Undead Asylum F2 Easy Key, Big Pilgrim's Key
Hollow - 1000 Souls, Crest Shield
Notes
Oscar is an undead knight of Astora that aids the player by helping them escape the Undead Asylum and giving them the Estus Flask. Although he never gives his name to the player, the unused dialog reveals not only his name, but that he originally had a greater role in the game.