Way of White are those who follow Great Lord Gwyn, and is designed around co-op play and helping new players.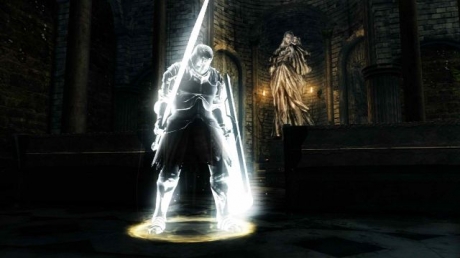 Joining
As the easiest covenant to join, players have access to Way of White as soon as they beat the Undead Asylum and arrive in Firelink Shrine. There are two NPCs that offer this covenant:
Covenant Effects
Players who join Way of White are automatically drawn closer to each other on the network, making it easier to find summon signs for other players in the same covenant and lowering the amount of invasions from other covenants.
Ranks
Unlike many other covenants, Way of White does not have a ranking system.
Betrayal Penalties
Despite betraying this covenant, Petrus and Rhea will still offer all Miracles at the same price.