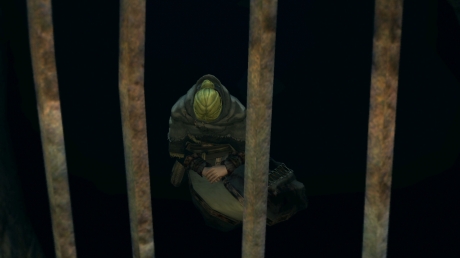 Locations:
Firelink Shrine - In a cell on the level below the bonfire.
Drops:
Dingy Armor Set (when killed by Knight Lautrec of Carim)
Notes
Due to her tongue being cut out ages ago, Anastacia is mute. She is charged with keeping the bonfire of Firelink Shrine lit and upgrades the players Estus Flask for the price of a Fire Keeper Soul.
If Knight Lautrec of Carim is rescued and left alive, he will kill Anastacia in Firelink Shrine, making the bonfire unusable. Her armor set and a Black Eye Orb can be found in her cell. The Black Eye Orb can then be used in Anor Londo's main building, outside the boss area, to defeat Lautrec for the Fire Keeper Soul. Returning this Fire Keeper Soul to Anastacia's corpse will revive her and restoring her to human, allowing the player to speak to her.