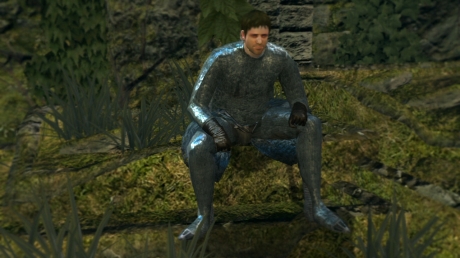 Locations:
Firelink Shrine - Sitting beside the bonfire.
New Londo Ruins - After ringing both Bells of Awakening, he can appear before the first bridge in New Londo Ruins hollowed by exhausting his dialog at Firelink Shrine.
Drops:
1,000 Souls
Notes
The Crestfallen Warrior acts as the players guide to the world of Lordran, giving them clues and interesting information on other NPCs in the game. When the player first arrived in Lordran, it is the Crestfallen Warrior that tells the player about the Bells of Awakening and obtaining and using humanity.
The Crestfallen Warrior's name is a reference to the NPC of the same name in Demon's Souls.