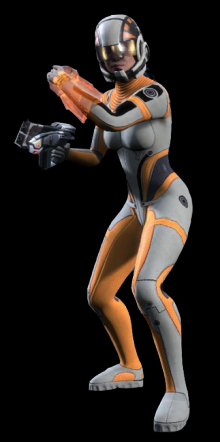 The Engineer uses tech powers to damage and impair opponents.
Powers
·

Incinerate – deals fire damage and damages armour

·

Overload – destroys shields and deals damage. More effective on synthetics.

·

Cryo Blast – snap freezes weaker enemies.

·

Combat Drone – creates a drone to fight for the Engineer

·

Sabotage – controls synthetic enemies.

·

Sentry Turret – creates an automatic turret to fire at enemies.



Multiplayer
·

Human: Incinerate, Overload, Combat Drone, Alliance Training, Fitness
·

Quarian: Incinerate, Cryo Blast, Sentry Turret, Quarian Defender, Fitness
·

Salarian: Incinerate, Energy Drain, Decoy, Salarian Operative, Fitness
·

Geth: Geth Turret, Hunter Mode, Overload, Networked AI, Advanced Hardware