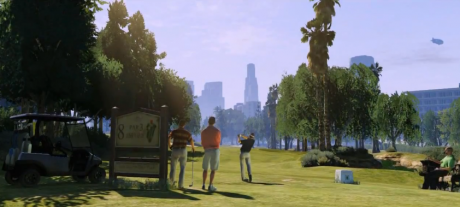 The Los Santos Country Club is home to a full golf course and associated facilities.
This is the first time that Grand Theft Auto has featured a complete golf course. Although numerous golf courses have appeared in the series along with drivable caddies, none have been fully playable. In Grand Theft Auto: Vice City Stories and The Ballad of Gay Tony, however, you can tee off at driving ranges.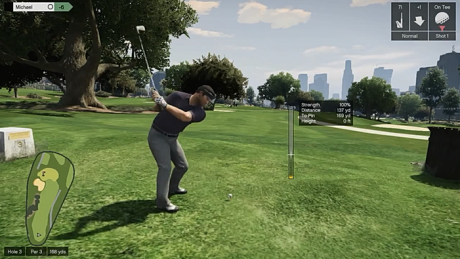 The Los Santos Golf Course costs $100 to enter and features 9 holes, ranging from par 3s to par 5s, and you can play against numerous characters of varying ability. You can play golf once you've completed the mission called 'Complications'.