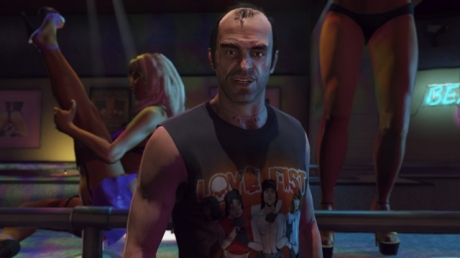 As in several previous entries in the series, players can visit a strip club in Grand Theft Auto V. In Grand Theft Auto V, the strip club experience is more interactive thanks to a number of additions. There is only one strip club in the game, which is located in.
You can now throw money at strippers, as well as flirt with and touch them during private sessions. During a private session, a 'like' meter will appear on the screen. If you manage to fill the meter by flirting or touching the stripper without being caught by the bodyguard, you will be able to go back to that stripper's house for an extra private session. Note that not all strippers will invite you back to their home.
Afterwards, you will be able to contact her again for 'booty calls' and will receive sexy pictures from her via your mobile.
Note: You must get a private dance at the strip club and get a booty call in order to achieve 100% completion