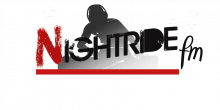 NightRide FM is a fake radio station for Grand Theft Auto V.
Initially thought to be the first radio station to be revealed for the game after a post on Twitter, it was actually a joke created by the French House DJ Kavinsky. No such radio station will actually exist in the game.
We have included it in the list for reference's sake and to dispel the myth that it is an actual Grand Theft Auto radio station.