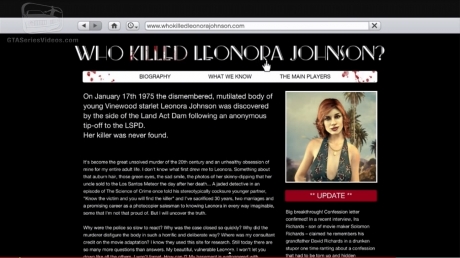 WhoKilledLeonoraJohnson.com is a website found in Grand Theft Auto V.
The site is devoted to the murder and dismemberment of the rising star in the Grand Theft Auto world, Leonora Johnson.
There is an achievement/trophy in the game related to Leonora Johnson's death. By collecting 50 letter scraps players unlock the mission and then by solving it receive the 'A Mystery, Solved' achievement/trophy.