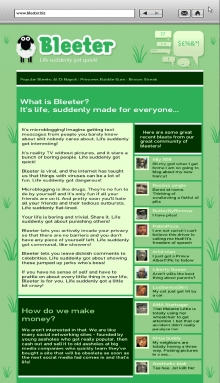 bleeter.biz is a social networking website found in Grand Theft Auto V.
Bleeter's slogan is: "Life suddenly got quick".
The site is a parody of the real world website Twitter, and features various inane, outrageous and sarcastic 'Bleets' (similar to Tweets) posted by users.
The site's name is based on the word bleat, which is the noise a sheep makes, further emphasising the site's parody of Twitter.