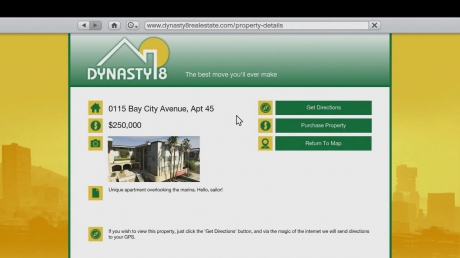 In Grand Theft Auto V players can invest in property after completing Trevor's 'Nervous Ron' mission. Property can be purchased via the in-game web browser from Lenny Averry (to primarily buy businesses) or Dynasty 8 (to buy safe houses for multiplayer).
Although property yields a steady, weekly return on your investment, it is very expensive. There are a total of 25 purchasable properties in the game (see map below).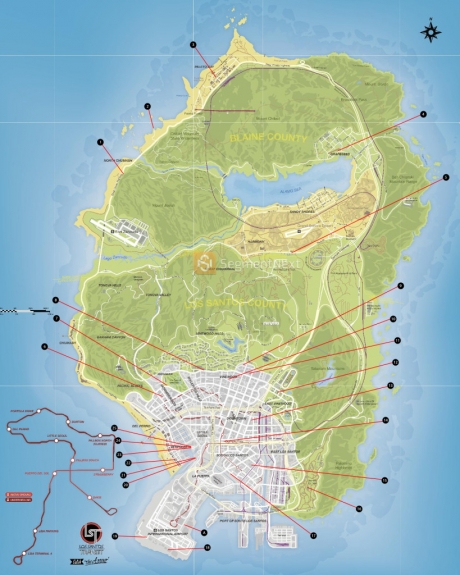 Prices range from $80,000 for The Hen House (which gives you a return of $920 per week) to $150,000,000 for the Los Santos Golf Club (which gives you a return of $264,500 per week).
Note: You must purchase at least 5 properties in order to gain 100% completion in the game