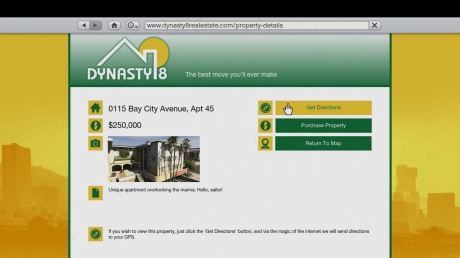 Dynasty8realestate.com is a property website found in Grand Theft Auto V. The website's slogan is: "The best move you'll ever make".
You can purchase property via the Dynasty 8 website. Properties available for sale are listed on the site, and there are also Dynasty 8 ads outside of these properties which you may notice as you explore Los Santos.
If you wish to visit the property beforep urchasing you can use the website to have the location sent to your GPS system (i.e. your in-game map and radar).