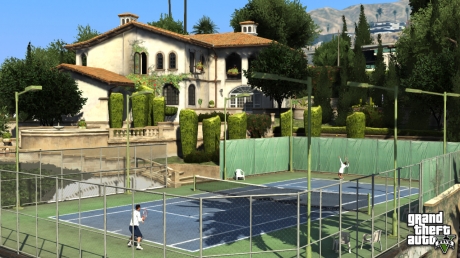 Tennis is one of the deeper side activities found in Grand Theft Auto V. A private tennis court can be found at Michael's home in Rockford Hills, but there are also numerous tennis courts found throughout the game world (making eight different courts in total).
You can play tennis as any of the three playable characters in a complete side-game, facing off against the computer once you've completed the mission 'Complications'.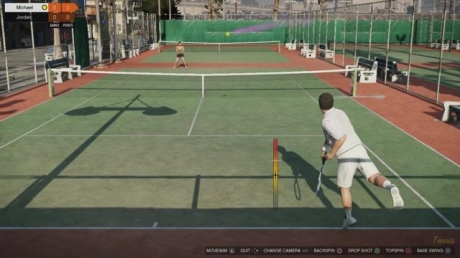 After completing a brief tutorial that explains the basics of the gameplay, you can select the duration of the match (by choosing the number of games or sets) and the dfifficulty of your opponent. The easiest opponent for this seems to be Michael's wife, Amanda, at the private court at Michael's house.
Note: You must win a match of tennis to achieve 100% completion in Grand Theft Auto V