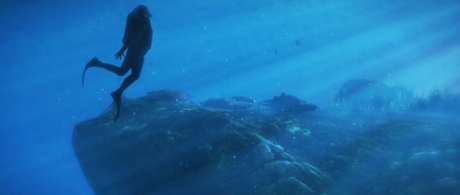 Scuba diving is a first for the series. Not only will you take part in missions that require you to swim and dive, but you will also be able to scuba dive in your leisure time as well, so you can scuba dive whenever you want.
While the player-characters in the game have their own individual lung capacities, scuba diving equipment is required for deep sea exploration.
With the game boasting a functioning ecosystem and fully detailed underwater world teaming with fish and sharks, it is well worth exploring the deeps in Grand Theft Auto V. There are also hidden collectibles to be found underwater in the form of pieces from shipwrecks.