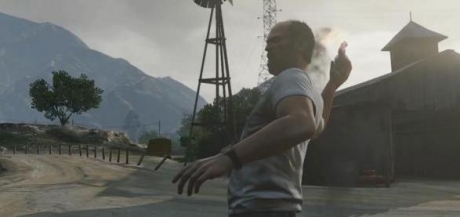 The Molotov Cocktail is a throwable weapon found in Grand Theft Auto V.
Molotov Cocktails can be found in numerous places throughout Los Santos, including:
Alamo Sea Marina - outside of the marina at Sandy Shores.
Fort Zancudo - under the bridge near the beach.
Sandy Shores - on the back deck of the boathouse.