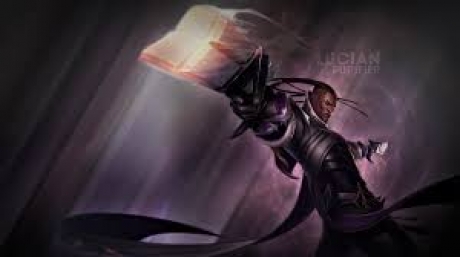 Introduction
"Be grateful. By slaying you now, I spare you an eternity of torment."
Lucian is a ranged AD champion. He is therefor played as an ADC.
His abilities don't just scale of AD, that is the reason why Trinity Force is a really good item for him. Landing his Piercing Light is super easy and the passive makes sure you get some great damage in.
Pros & Cons
Pros
Piercing Light, bringes great harass early. Easy to land when times nicely and can even be hit once locked in line with minions.
Ardent Blaze, nice escape skill to have when chased or chasing.
Relentless Pursuit, gives him quick movement and and eaily repositioned at all time. Reset when his ult gets a kill.
The Culling, very versatile with long range. Can be cast while moving so great for repositioning or when to kill whoever is chasing you.
Cons
Piercing Light, does reduced damage to minion and it drains mana quickly.
Ardent Blaze, doesn't do that much damage and to actually use it in teamfights is really hard.
Relentless Pursuit, relatively long cooldown.
The Culling, little burst damage and can be silenced, hard to use in the middle of a teamfight.
--editing by bjorrie--