Scooter's Shop
The first Vault Symbol you can find in Sanctuary is in Scooter's Shop. If you go into the shop and go to the far back corner, you'll find some lockers and a pile of tires. Just behind the tires tucked in between them and the wall will be this hidden Vault Symbol on the floor.
Rooftops
This one is a little tough and requires a lot of jumping around. Start from the Crimson Raiders HQ balcony and then jump to the nearby rooftop on the right.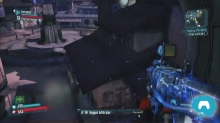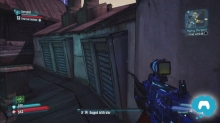 Follow the rooftops along the right side until you come to a rounded corner. Jump onto the next higher level and you'll notice a sort of domed roof in front of you. Jump onto the dome so you land about half way up. You won't fall. From here, jump the rest of the way up. You may have to jump straight up and then correct yourself in mid-air if you are getting caught on the roof when you try to jump.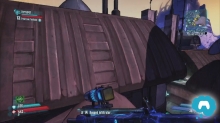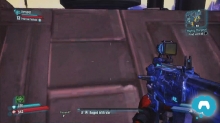 At the top, look across the other side and you'll see a roof far below you. You'll have to jump across the street and land on that roof. It's good to get a sprinting start. When you land, follow this roof almost to the end, turn around and then jump up to the next level. On this next level, just go over the apex of the roof and you'll find a section of roof that's just concrete. The symbol is on this concrete, tucked in a corner.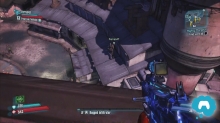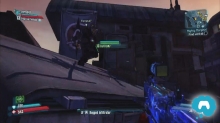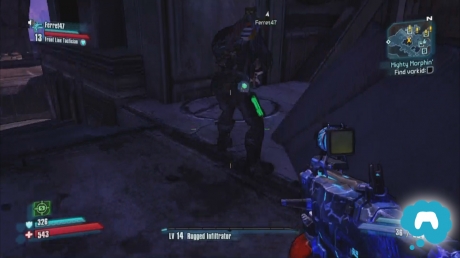 Dumpster
Make your way to Marcus' Gun shop and just before you get there, turn left into the alley. In the alley, behind the left side of the dumpster will be this symbol on the wall.

Rooftops 2
Come out of the alley from the previous symbol (alley by Marcus' Gun shop) and immediately turn right. Just as you turn, you'll see a doorway on the right with a canopy hanging over it. To get up there, stand on the bench near the alley and jump up to the canopy. It'll take a couple of tries because you need to not bump your head while jumping.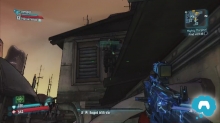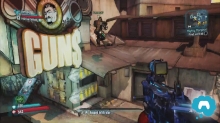 When you get up on the roof, look across the street by the sign for Marcus' Gun Shop. You'll see another roof that you can jump across to. Jump over to it and when you get there, stand in the corner on the pile of debris to jump up to the next level of the roof. Run over the apex of the roof and drop down onto the adjoined balcony on the other side. There is a Vault Symbol on the door of this balcony.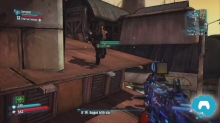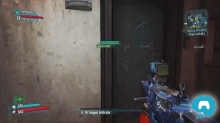 Moxxxi's
Find the steps just in front of Moxxxi's front door. Just to the right of these steps will be a small corner and this vault symbol will be on a small section of wall on the adjoined building.