This mission can be started in Sanctuary at the same time that you start "A Train to Catch". Talk to Sir Hammerlock to activate this mission before you leave.
Make your way over to the Tundra Express to start. When you get there, you'll have to cause four Varkids to mutate but if you are doing A Trian to Catch then you'll also be prompted to light three of them on fire simultaneously. DO NOT do that yet. When you light the three Varkids on fire, it will move A Train to Catch further along and awaken the Spy. The Spy can be helpful for most missions but since you need to damage the Varkids without killing them, the Spy will be more of a hinderance.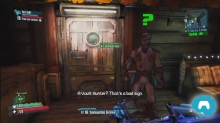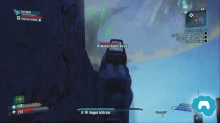 Find a group of Varkids anywhere in this area and start fighting them. Focus on only one at a time. Deal damage to just that one Varkid but don't kill it. Eventually it will land and turn into a pod. You can cause damage to it while it's in the pod and normally, killing it in the pod is a good thing (you actually get more XP and Loot by doing this which is good encouragement for doing something smart). This time, however, you need it to turn into a fully mutated Varkid. While it gestates, kill the other Varkid in the area but don't let them mutate because any more than one mutated Varkid is a handful and will likely get you killed.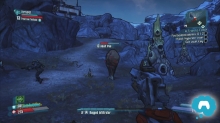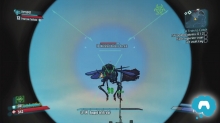 When the Mutated Varkid emerges, he'll be larger, tougher, and stronger than he was before. In fact, a single mutated Varkid is usually as strong as an entire hive on its own. Thankfully, a Mutated Varkid (unlike his Badass brethren) don't have armor so any fire based weapon will do. Normally this isn't a problem but at this point in the game, you're far more likely to have fire weapons than corrosive weapons. Keep hitting him with fire weapons and try to use the large nest pillars sticking out of the ground as cover.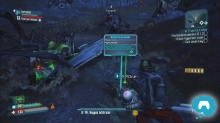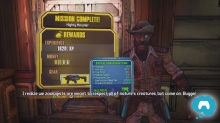 When the Mutated Varkid dies, make sure you grab the Mutated Varkid Sample. After this, you'll just need to repeat these steps three more times. Remember to be selective. You only want one Mutated Varkid at a time and ideally only be fighting one nest at a time. For the last nest, feel free to light the small ones on fire once you've triggered the mutation process and the Spy can help you take out the last Mutated Varkid.