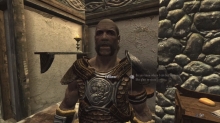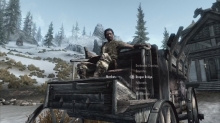 Guard your home from unwanted visitors like marauding kidnappers, armed bandits, and skeever infestations. Turn almost any follower into your personal steward to improve and protect your home.
A Steward will help you with collecting building materials, hiring other help, purchasing livestock, and furnishing your home. Some of these are a great help while others are just for show. For instance, you can purchase Sawn Wood from them so you don't have to leave the property to get it but you can also buy clay and quarried stone which is readily available on your property. They are also capable of furnishing your home for cash rather than requiring construction materials to do it.
In addition to all of this, you can move your spouse into the house and even adopt children to live with you.