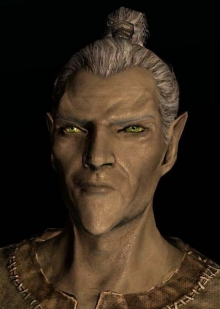 The Altmer, or High Elves, are descended from the Aldmer of the continent of Aldmeris, and now make their home in Summerset Isle. They are renowned for their proficiency with magic, and are extremely intelligent and civilised, but are widely regarded as snobbish.
Ability: +50 Magicka
Power: Highborn: Regenerate Magicka faster for 60 seconds.
Skill Bonuses:
+10 Illusion
+5 Alteration, Conjuration, Destruction, Enchanting, Restoration