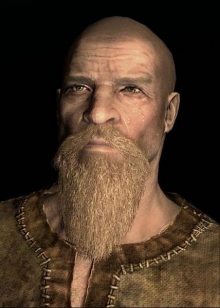 The Nords were the first human race to inhabit the continent of Tamriel, and their home province is Skyrim itself. They are split between welcoming immigrants and the Empire, and condemning them. The Nords have fair hair and skin, and are famed across Tamriel for their skill with weapons of all kinds. The majority of characters in Skyrim are Nords.
Ability: Resist Frost 50%
Power: Battle Cry: Targets flee for 30 seconds.
Skill Bonuses:
+ 10 Two-Handed
+ 5 Block, Light Armor, One-handed, Smithing, Speech