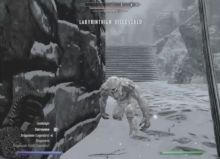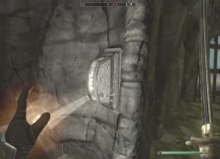 Head to the Labyrinthian ruins. The dungeon isn't particularly complex but you will come to a few interesting fights. Of note is a Skeleton Dragon which is accompanied by a few skeletons. Fire is recommended for all of them but go for the skeletons first because they are weak, then attack the dragon.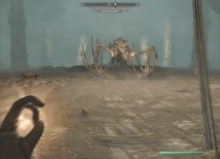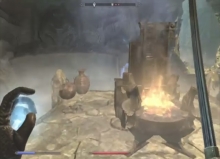 You will eventually come to a room with a throne and Word Wall. Kill the Draugr on the throne and learn the word from the wall. The final boss is protected by a couple of mages. Kill them and then you will fight the Dragon Priest. Watch out for his Storm Atronach, take that out first to make this a more even fight. It is highly recommended that you don't summon any help because he can take control of them. Kill the lower mage first and then the higher mage. This will start your battle with the Dragon Priest higher up. From here you can simple rain arrows and use the structure for protection.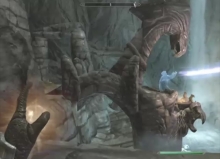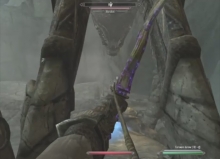 Once you finish him off, the Arch Mage will seal him in. Make sure you have the Staff of the Magnus and his Mask. Make your way back to the college. On your way out, watch out for the assassin sent to kill you. He shouldn't pose any type of real threat on his own so deal with him and leave the way he came in.