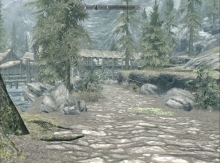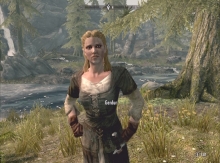 After parting ways with Ralof, make your way to Riverwood to the north. It shouldn't be a particularly hazardous trip but keep your ears open for wolves (they will howl before they attack) and don't fall off a cliff. At this point you are actually free to do as you please but I recommend heading to Riverwood first. It's the closest city has shops, a blacksmith (for improving weapons and armor), and an inn to rest at. It may suit you to change into some lighter clothing/armor so that you can travel faster and sprint longer. Follow the quest marker to Riverwood and talk to Ralof's sister to move the quest along.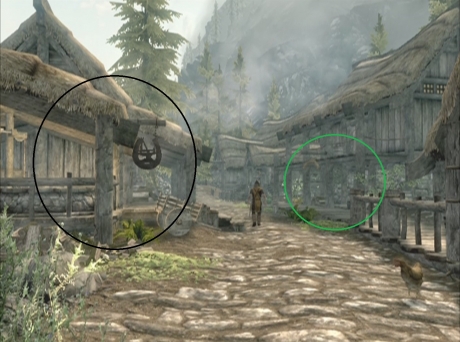 Ralof's sister, Gerdur, will send you off to Whiterun, further north of Riverwood. You will be given another quest marker. Before you do that, you should check out what the village has to offer. Of particular importance are the Blacksmith and the Riverwood Trader. I would visit the Blacksmith and talk to the man there for a sort of tutorial quest on how to use the tools. This will teach you how to craft items, step by step. I would also visit the Riverwood Trader and, if you have the money, purchase the spell Clairvoyance. The Blacksmith will only buy weapons, armor, and crafting materials but the Trader will take it all. Sell any clearly useless items and then use the money to pick up more important items, particularly for crafting since it will level up the skill and give you a good item. Once you are done, choose the quest from your journal to set a waypoint for Whiterun and then cast Clairvoyance to be shown the way.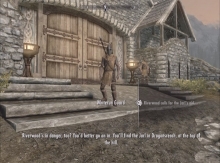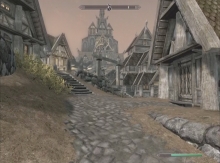 You'll have to cross a river and a hill to get to Whiterun but when you do, you'll know you're there. It's a rather large fort city (which, if you ask me, looks remarkably like Rohan from the Lord of the Rings). To get in, you'll have to approach the city from the west. If you follow the path around the west side, it will take you north a little and then loop you back into the city, over a draw bridge, and to the front gates where you will meet a guard.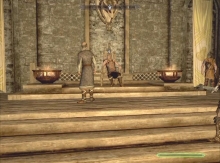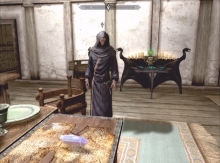 He will tell you that you aren't allowed in but after telling him why you are there, he'll let you in. Go in and head up to the giant castle at the top of the hill called Dragon's Reach. The Jarl will be sitting on his throne inside the castle. Talk to him and he'll direct you to his court Wizard.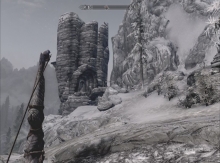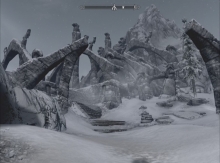 You will be directed southwest from town to a mountain nearby. You will want to approach the mountain from near Riverside (in fact, maybe fast travel and start in Riverside to save some time). Remember to use clairvoyance to help you get up the mountain. When you get about halfway up the mountain, you'll come to a tower with bandits in it. You should be able to get a ranged sneak attack at first but it's not going to be an easy battle. Use a shield to get close if they are attacking you or try and get inside the tower so you can use the various choke points (doors, stairs, etc.,) to simplify your fight. After you've gotten past them, loot the tower and continue up the mountain, following the path. At the top you will come to the Barrows and have a similar group of bandits to fight to get inside. These are much more spaced out and there are plenty of columns for cover. Kill them and go in the big doors.