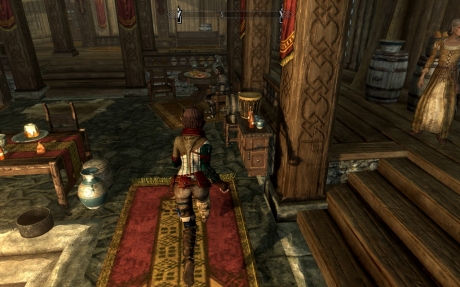 Feminine Running made by xp32 can be downloaded from Skyrim Nexus.
With this mod the females of Skyrim run like more like females does. This mod replaces the Vanilla animations completely but the uninstallation procedure is easy and the original animations can be restored at any time.
Since it is another Animation modification, words are not good to describe it and hence the mod in use can be seen in the following video:
The latest version of Feminine Running with step by step installation instructions can be found at mod page on Skyrim Nexus.