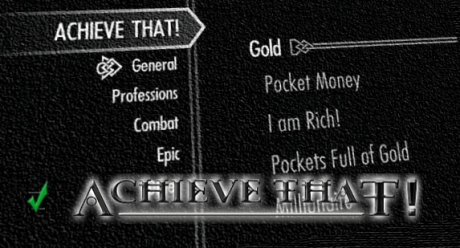 Achieve That made by 3JIou can be downloaded from Skyrim Nexus.
This mod adds 109 Unique achievements to the game. After achieving each of them a beneficial effect is awarded to the players.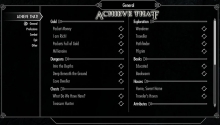 Trying to achieve all the 109 achievements is the task of players after installing the mod for which later they are awarded. The latest version of Achieve That mod with step by step installation instructions can be found at mod page on Skyrim Nexus.