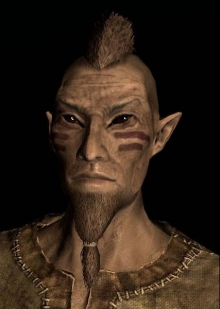 The Bosmer, or Wood Elves, hail from Valenwood, near the south of Tamriel. They have a strong bond with animals and nature, which formed a rift between them and other primitive elves. They are now largely dominated by the Altmer. Bosmer are known for their dexterity, and are skilled in stealth and archery.
Abilities: Resist Disease 50%; Resist Poison 50%
Power: Command Animal: Make an animal fight for you for 60 seconds.
Skill Bonuses:
+10 Archery
+5 Alchemy, Light Armor, Lockpicking, Pickpocket, Sneak