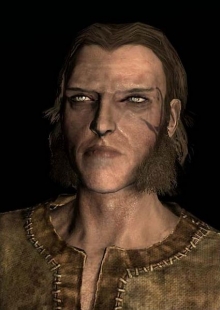 The Bretons are descended from both early humans and early elves, and make their home in High Rock. They look mostly human, but have some slightly elven features, such as high cheekbones and pointed ears. They are resistant to, and highly skilled in the use of, magic.
Ability: Resist Magic 25%
Power: Dragonskin: Absorb 50% of magicka from attacks for 60 seconds.
Additional Spell: Conjure Familiar (Conjuration)
Skill Bonuses:
+10 Conjuration
+5 Alchemy, Alteration, Illusion, Restoration, Speech