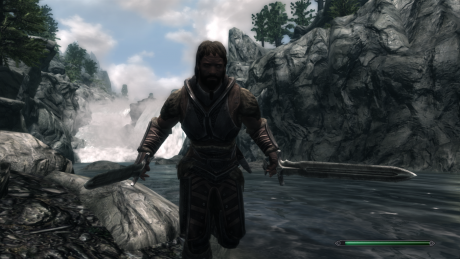 Immersive Animations made by Bergzore can be downloaded from Skyrim Nexus.
Recommended by the creator of Dual Sheath Redux himself. Immersive Animations modification does not replaces the default animations of the game but actually refines them.
A modification to the animations is difficult to explain in words so the full explaination or demo of the modification can be seen in the following video:
The latest version of Immersive Animations with step by step installation instructions can be found at mod page on Skyrim Nexus.