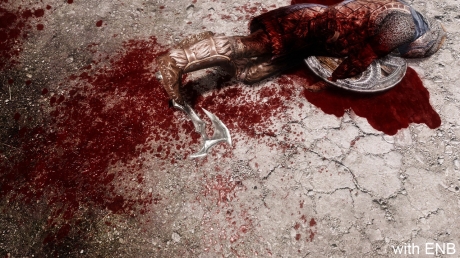 Enhanced Blood Textures made by dDefinder can be downloaded from Skyrim Nexus.
As the name suggests, the mod is simply made to replace the default blood textures of the game. The game features higher resolution and detailed textures with the following extra features:
Decapitated Spasms
Blood drips from wounds when player is low on health
Blood pools
Green blood for spiders
Oil (blood) for Machines such as the one's in Darwin Ruins
Step by step instructions on installing the mod can be found at mod page on Skyrim Nexus.